Tour Krabi, Krabi Tour, Day tour Krabi, Half day Tour Krabi, Excursions Krabi, all tours in Krabi
Krabi is not too far from Phuket, the between of them are the location of many interesting places. We can say that "The all beautiful nature place are between Phuket and Krabi".

If you are having your holiday in Krabi, there is no reason that you will not find out a couple day to visit Phuket as well. Jc.Tour Krabi can combine your holiday from Krabi to Phuket by the package of "Special Package Krabi to Phuket for 2 Days 1 Night"

Please see the highlight pictures of interesting place which you can visit if you book this special Package.
Pung-Chang Cave (One of the Unseen Place of Thailand)
Go into the Pung-Chang Cave to see the unseen Thailand Place is quite activities trek; you have to use both Canoeing and Bamboo Rafting. (Yes we have an expert guide paddle for you)
Suwankhuha Cave Temple or Monkey Temple cave come to be a very important point of tourist who has taken this tour package.
Coral Island: the nearest beautiful snorkeling place of Phuket. Go to Coral Island for snorkeling: seeing the underwater world life of Fishes and Coral Reef.
All interesting place on Phuket Island, we have collected to be in this Package. Chalong Temple, Promthep View Point, Karon Beach view Point and Big Buddha
We choose the "Patong Holiday Resort" on Patong Beach for your over night at Phuket, It will be very easy for you to swim at Patong Beach and use your night life on Patong Beach.
Great night time on "World Class Walking Street of Bang-La Road" The heaven of Nigh life Lovers.

---
Why Jc.Tour:
Jc.Tour had registered for Tourisme Company under the rule of Thailand Law: Inbound(34/00235)
The right registration must be checked, and you can check for Jc.Tour at http://www.tourism.go.th
Jc.Tour is the Top Responsible and Great Service in TripAdvisor Rank.
Jc.Tour has been registering for Accident Insurance all around the world (Inbound) This make sure that all the customer of jctour is covered by Insurance in every where.
Before, During and After the service, you can contact us 24 hours.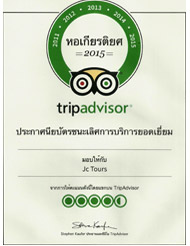 Telephone:
+66 89 5727603
Line: @jctour
Viber:
+66 98 7373153
Whatsapp:
+66 84 8053153
WeChat:
JC-Tour
Snorkeling Trip
Canoeing & Cave Trip
Adventure Trip
Sightseeing Trip
Dinner Cruise
Transfer
Other Trip
2Days 1Nights Package
3Days 2Nights Package
4Days 3Nights Package