Tour Krabi, Krabi Tour, Day tour Krabi, Half day Tour Krabi, Excursions Krabi, all tours in Krabi
4 Islands (Tale-Whak, Chicken island, Porda island, Koh Tub & Pra-Nang Bay) is the most popular destination of the tourists from all around the world.

Why? Because of those the places are conserved as the one of national park of Thailand that makes the nature of the Islands still be nearly 100 percentages completed.

"When you stay there, your feeling can be mixed with the real beautiful of nature automatically."
Jc.Tour (Krabi) is very pleased to set one day package of Thale-Whak, Chicken island, Tub island & Porda island by speed boat.

By this package make you can touch the shock beautiful nature places on earth. And the following pictures are the example point in the Package:
Pordah island (real nature)
It's a very small Island; you can walk around the island on a very white sandy beach within 30 minutes. No hotel, no restaurant, no house, alone island –just you and the nature.
Thale-Whake (separated sea)
One moment in time (just 40 minutes) the sea will be separated from one island to the other island. Make a very beautiful white sand road. You can walk pass, but must be right back intime before the road is escaped.
Chicken island
The far sight of the island look like the chicken but around of this island you can play with a million kinds of fishes and coral reef. Best point for snorkeling in Krabi.
Pra-Nang bay
In the part, a princess had escaped with a big treasure from the palace to stay in the cave of this bay. You can discover that cave on the beach here.

---
Why Jc.Tour:
Jc.Tour had registered for Tourisme Company under the rule of Thailand Law: Inbound(34/00235)
The right registration must be checked, and you can check for Jc.Tour at http://www.tourism.go.th
Jc.Tour is the Top Responsible and Great Service in TripAdvisor Rank.
Jc.Tour has been registering for Accident Insurance all around the world (Inbound) This make sure that all the customer of jctour is covered by Insurance in every where.
Before, During and After the service, you can contact us 24 hours.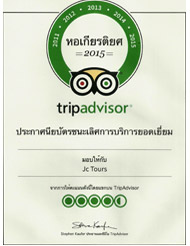 Telephone:
+66 89 5727603
Line: @jctour
Viber:
+66 84 8053153
Whatsapp:
+66 84 8053153
Snorkeling Trip
Canoeing & Cave Trip
Adventure Trip
Sightseeing Trip
Dinner Cruise
Transfer
Other Trip
2Days 1Nights Package
3Days 2Nights Package
4Days 3Nights Package