Tour Krabi, Krabi Tour, Day tour Krabi, Half day Tour Krabi, Excursions Krabi, all tours in Krabi
PP Island + Bamboo Island

PP Island is the place which is separated to be two parts - Phi Phi Lay & Phi Phi Don. The tourist on Phi Phi Don must rent a boat to see the outer beautiful point such as Maya Bay View Point, Loh Samah bay, Peleh Cove, Hing-Klang, Camel Rock, Viking cave or Khai Island.
On the said way, the tourist must spend both time and money a lot. To avoid these matters, Jc.Tour can help you to get all beautiful places in one day trip. The following is the example point in the package:

Maya Bay View Point (Sight Seeing)
Bamboo Island
The Nature on Bamboo Island is very beautiful. Sand is very filled and white. The water is clear like the mirror with full of Coral Reef and a Million kinds of fish.
Hin Klang:
Hin Klang: It is the best point for snorkeling, there is the coral mountain under the water surrounding with a million kinds of fishes and living coral reefs.
Viking Cave :
Viking Cave: The old people said it was the cave which the pirate lives in the part, but now is just the place for bird make nests. So, the local people collect the birds' nests for sale from there.
Pileh Cove :
Pileh Cove : It is very small cove on the back of Maya Bay. A million kinds of fishes give birth here.
Loh Sama Bay :
Loh Sama Bay : It looks like the lake in the mountain, very nice for swimming.

---
Why Jc.Tour:
Jc.Tour had registered for Tourisme Company under the rule of Thailand Law: Inbound(34/00235)
The right registration must be checked, and you can check for Jc.Tour at http://www.tourism.go.th
Jc.Tour is the Top Responsible and Great Service in TripAdvisor Rank.
Jc.Tour has been registering for Accident Insurance all around the world (Inbound) This make sure that all the customer of jctour is covered by Insurance in every where.
Before, During and After the service, you can contact us 24 hours.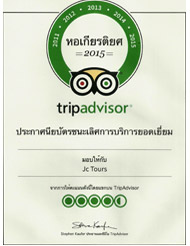 Telephone:
+66 89 5727603
Line: @jctour
Viber:
+66 98 7373153
Whatsapp:
+66 84 8053153
WeChat:
JC-Tour
Snorkeling Trip
Canoeing & Cave Trip
Adventure Trip
Sightseeing Trip
Dinner Cruise
Transfer
Other Trip
2Days 1Nights Package
3Days 2Nights Package
4Days 3Nights Package